Our advantage - advanced structure of the pool
Multilayer structures developed by our R&D Department comply with the strictest requirements of swimming pool construction.

The individual layers which form the shell of the pool basin are made of components specially selected in terms of quality and durability, guaranteeing that the pool will not become deformed and will remain water-tight for many years.
These layers effectively protect the pool structure against osmosis - the phenomenon of gradual penetration of water into the laminate.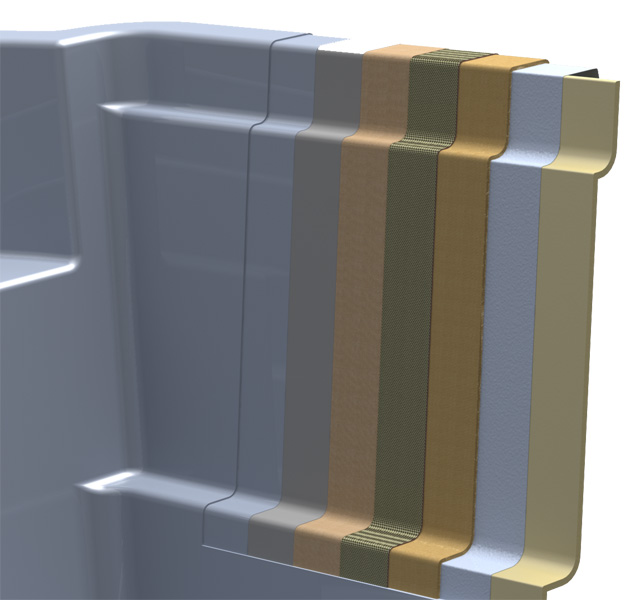 double layer of gelcoat - smooth and durable surface
Seto-Core - protection against water penetration. Anti-osmosis layer.
glass fibers - strong structure
water-proof polyester resin
glass fiber construction core
outer layer protection against moist and water
high density isolation